Designing for the People
---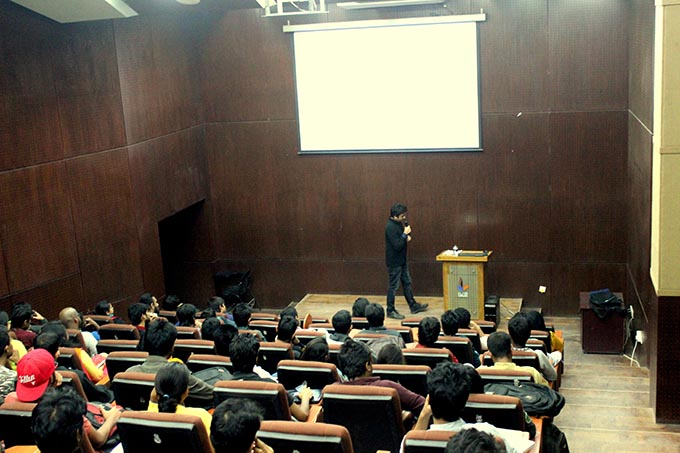 ---
Last Friday, 13th of February, Jukti, the club of Department of Computer Science and Engineering (CSE) students with a focus on promoting and promulgating critical thinking and discourse, organized a talk entitled "Designing for People", the speaker was Mr. Syed Ishtiaque Ahmed.
Mr. Ahmed, a lecturer of dept. of CSE, BUET, is currently a Fulbright Scholar at Cornell University, USA doing his Ph.D. Most of his research interests involve design and critical analysis of socio-technical systems. He formed the first Human-Computer Interaction (HCI) research group in Bangladesh. He also worked on 'Learning, Innovation, and Sustainability Among Mobile Phone Repairers in Dhaka'. His current research identifies issues involving individual and social uses of mobile phones within low-literate Rickshaw-puller communities in urban Bangladesh and is aptly termed 'Ecologies of Use and Design'.
The session was an interactive one where Mr. Ahmed discussed broadly on the aspects of technology driven by societal and community needs and specifically the challenges faced in designing for the people in today's world using his experience as application developer for the under privileged community of Dhaka as an example. The whole talk was peppered with insightful questions and comments by the faculty members and students present.
The session ended with a vote of thanks by the faculty advisor of Jukti, Md. Raihan Bin Rafique.