Message from Head
---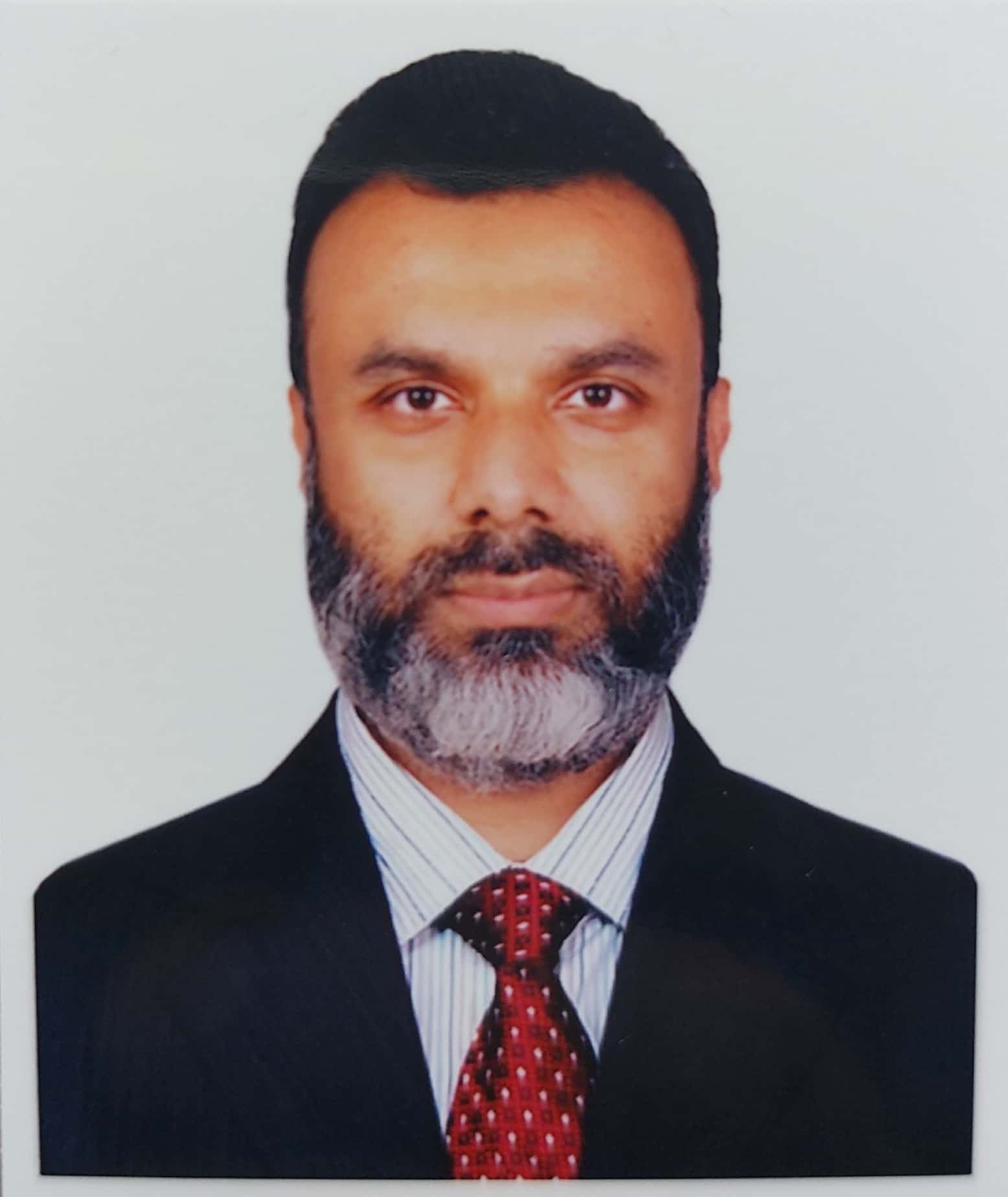 Mahady Hasan, PhD
Bangladesh has seen remarkable growth in the ICT sector in recent times and IUB's Computer Science & Engineering (CSE) Department is an active participant in this growth. University Grants Commission (UGC) of Bangladesh recognizes this contribution and potential and has provided financial support in excess of 1 Crore Taka to develop advanced research facilities. Moreover, ESTCDT (Education, Science Technology and Cultural Development Trust), IUB's founding trust, provides the department with over 80 Lakh Taka every year solely for research activities. We have arguably the best IT research setup in Bangladesh available to students -11 Tera Flops GPU server for High-Performance Computing research, 300+ Terabytes storage server for Big Data research, state-of-the-art Robotics and Networking workshops, Electronic s and Electrical Circuits laboratories for smart circuit design research, to mention just a few of our facilities.
We offer comprehensive Computer Science and Engineering based curriculums both at the undergraduate and graduate level. Students can mould their education according to their desired research or industry track. As a student or faculty of the department, you will have the opportunity to explore specialized topics in Machine Learning, Computer Vision, Data Science, Big Data, Robotics, Software Engineering, Network Administration, Game Development, Cyber Security, and follow the latest and greatest trends in the IT world. I welcome you to visit and look around our campus and see what we have to offer for your excellent future in computing education & research.
---
The Department of Computer Science & Engineering (CSE) at IUB, under the School of Engineering and Computer Science (SECS), is one of the most dynamic and versatile departments in the university. Our "Application Oriented Learning" philosophy not only teaches students the fundamental principles of computing but also provides them with hands-on training of the various applications of this knowledge. The department currently has 1000 meritorious students under the tutelage of a world-class faculty of 21 educators with vast experience in both industry and academia.
ACADEMICS
The CSE department offers three undergraduate (B.Sc.) and three graduate (M.Sc.) programs at this time, with sincere efforts underway to start a postgraduate/doctorate (PhD) program soon. The programs on offer are:


The CSE department is forerunner in the university in terms of research activities. Two research focused minor programs are offered to give our students the best platform to pursue a career in academia:


RESEARCH
Each year, the department runs several IUB funded cutting-edge research projects. Faculty members and exemplary students conduct research in various topics such as Computer Vision, Machine Learning, Cloud Computing, Augmented and Virtual Reality, Brain Computer Interfacing, Distributed Database Systems, GPU and Multi-Core processor systems, FPGA based application development, Mobile and Ubiquitous Computing for humanitarian application development, autonomous land and aerial vehicles (ULV, UAV), nanotechnology & present day fabrication techniques, to name just a few areas of interest. Our researchers publish about 20 high quality research papers each year.
RESOURCES
Such activities have been made possible because of the state-of-the-art research and learning facilities at our department. With high performance hardware, a plethora of software tools and a rich digital archive of journals and research materials, students are provided with a research environment second to none in this locality. The "Center for Cognitive Skills and Enhancement"(CCSE) is a research lab developed with the aid of the Bangladesh Government and the University Grants Commission's (UGC) HEQEP project housing several high performance machines including one 11 teraflop supercomputer. A combination of Windows, Linux and OSX based machines allow students the flexibility to work in the OS of their choice. The Animation Lab is equipped with 20 server-grade computers fitted with CUDA-enabled Nvidia graphic cards for animation, visualization and game development work. We have a dedicated research lab at the department for the research students that is equipped with high performance Mac, Linux and Windows machines. Kinect, Google Glass, Leep Motion, Arduino, Raspberry Pi, Emotive EPOC+, Altera DE1, DE2, DE3 are some of devices that are available at the research lab. For everyday use, we have 5 general purpose computer laboratories containing more than 150 computers. Other specialized facilities include a Networking lab and a Database lab where students receive a hands-on learning experience during their lectures. Our laboratories use only genuine licensed or open source software. We do not condone the use of pirated software. All IUB students receive a Microsoft Office 365 license as well during their study at IUB, free of cost.
EXTRACURRICULAR ACTIVITIES
The department is culturally very active and works in collaboration with other IUB departments and student clubs to organize events during Bangla New Year (পহেলা বৈশাখ), Independence Day, International Language Day, Victory Day, etc. In addition, weekly seminars, lecture series and workshops by industry and academic leaders from around the world keep our students engaged and stimulated.