CSE student's paper on fake news detection using machine learning accepted at SERA 2023
---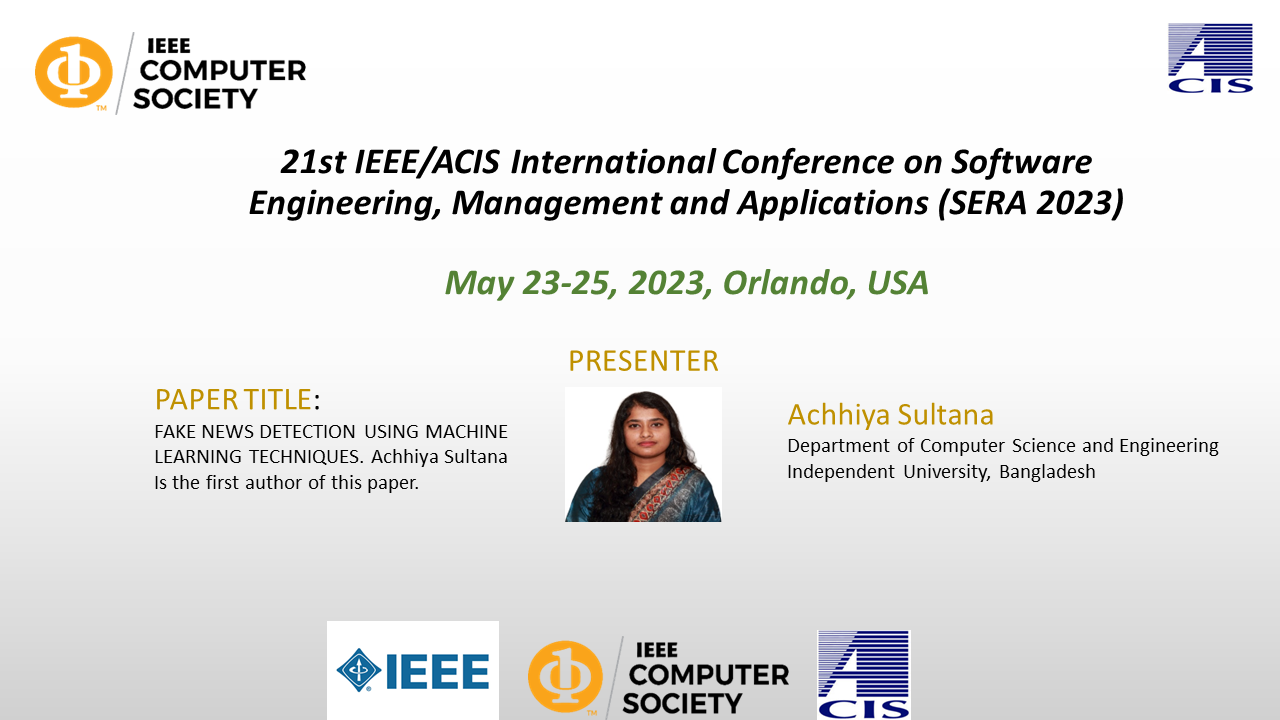 ---
A paper titled "Fake News Detection Using Machine Learning Techniques", authored by IUB CSE student Achhiya Sultana, has been accepted at the 21st IEEE/ACIS International Conference on Software Engineering, Management and Applications (SERA 2023).
The paper presents a novel approach to detecting fake news using machine learning techniques. The research team used a dataset of news articles to train their model and achieved a high accuracy rate in detecting fake news.
It will be presented at SERA 2023 to be held from May 23-25, 2023 in Orlando, USA in Hybrid format. SERA is a prestigious conference that brings together researchers and practitioners from around the world to share the latest advancements in software engineering, management, and applications.